Finally its Up and Running ... on a new address !!
hi friendz ...

It's shoOOonya again ... back after a long long time .... almost 10 days ...

The last 10 days have been very very hectic ... the junior teams were busy and so i and nikhil were left with very few 'technical' hands to work on the website. We had to launch the second phase of MastishK .. open up the registrations and launch the Informalzz section along with India's First ever B School Comic character "Arbit Choudhury" !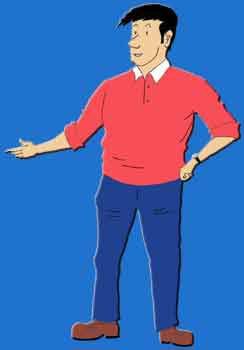 We hardly slept ... attending the minimum reqd lectures and coming back to our terminals and designing pages ... awake till 5 or 6 am in the morning and then going to sleep for 2/3 hours .... nikhil being the more technical one was looking into pure coding things ... me being the non-technical one looking after th look adn feel of the website ... but we cud not work in isolation ...

I used to refer to him to give feedback on the look and he used to get me on the flow adn logic of the functioning of things ..... and we used to have long discussions .... arguments ... compromises ... convincing .. ad yes ... agreeing to disagree ... but it was ll so much fun ...

we used to fight over text size , fonts , colours , placements of objects on the screen , naming of secdtio0ns ... adn then also on how a person would folw thro the website ... how the pages would function behind the consoles ....

since the informalzz section was to be launched first ... Shubham was alos involved in these discussions .... we used to discuss every small n big thing ... how wud the visitors enzoy the sections ... how to present Arbit Choudhury ... how to make it easier fo the user to view the latest content ... since the informalzz section is going to be very very dynamic ... with content changing every 24 hours ....

After all those arguments adn difference of opinions ... shubham came across a thought / quote while we were searching quotes for the manageMints section .... after reading that we had a very very good laugh .... it went like this .....


"When two men in business always agree, one of them is unnecessary."

Well ... all i wud add to it is that a single musical instrument is good ... but the entire orchestra produces the best results .... Team Work is nothing but the churning out the best ideas from a group and deleting the ones which are just 'good' or 'good enough' .....

this reminds me of yet another quote ... one which we accepted as a Motto for Team MastisK


"It's a funny thing about life;

If you refuse to accept anything but the best, you very often get it."
well ... today the MastishK site is up .... final testing is in progress .... soon a mail will go to the world informing and inviting them to experience one of the best online experiences ... an experience of a life time ....
In the past few days ... one thing i realised was that i was suddenly finding
an enormous amount of energy
within me to continue to work ... this came as a shockinhg realization b'coz i am basically a lazy person ... i realised that the
source of my energy was nothing but the pure passion
within me to make mastishK a very BiiiiG success .... pure unadulterated passion ...

I noticed the same around me ... on the entire MastishK team ... tirelessly working on making things perfect ... the passion to make MastishK Biig was common to all ... it was driving all ... as nikhil had once remarked ... if all organisations cud be motivated by such passion ... what a corporate powerhouse that organisation could become.
Coming back to myself ... i have noticed this big change in me ... i am working most of my time ... no time wasting ... thinking all the time ...
my MastishK is working 24 X 7 on Mastishk
....
At the same time...
the flip side of the whole thing
... i havent touched books in this entire module ... exams are just 12 days away and i dont know a thing about anything ... i dont know how m i going to sail or drown thro the exams .... but the satisfaction of seeing MastishK up on the net is something which is right now blocking my mind ... i m still not realising the gravity of the situation ... i will need to study ...
and yes ... how cud i miss this ... we got a new URL for mastishk .... its ...
http://mastishk.nitie.net/
the old url will also remain active ...[
have a look ... register yourself .... see the informalzz section ... enZoy ...
and yes ... we are waiting for your feedback ... do write in ...

keep smiling and have a nice day ....

---> Hemantkumar 'shoOOonya' Jain